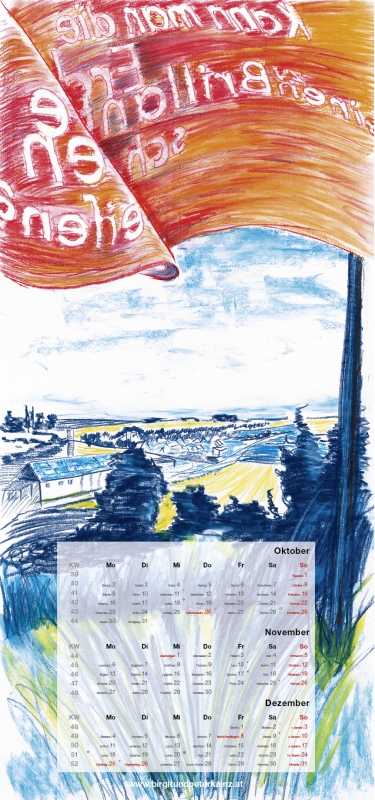 This is the actual calendar to the sociocultural intervention by Birgit and Peter Kainz which will take place from may to august 2017.
The wind is everywhere, even though we are not moving.
The importance and unimportance, the unheard and the clarity as well as the great and the terrible are spread like wildfire. While we're watching and trying to comprehend, the world is changing!
Metamorphosis is constantly spreading, but then again it's just a story in itself…